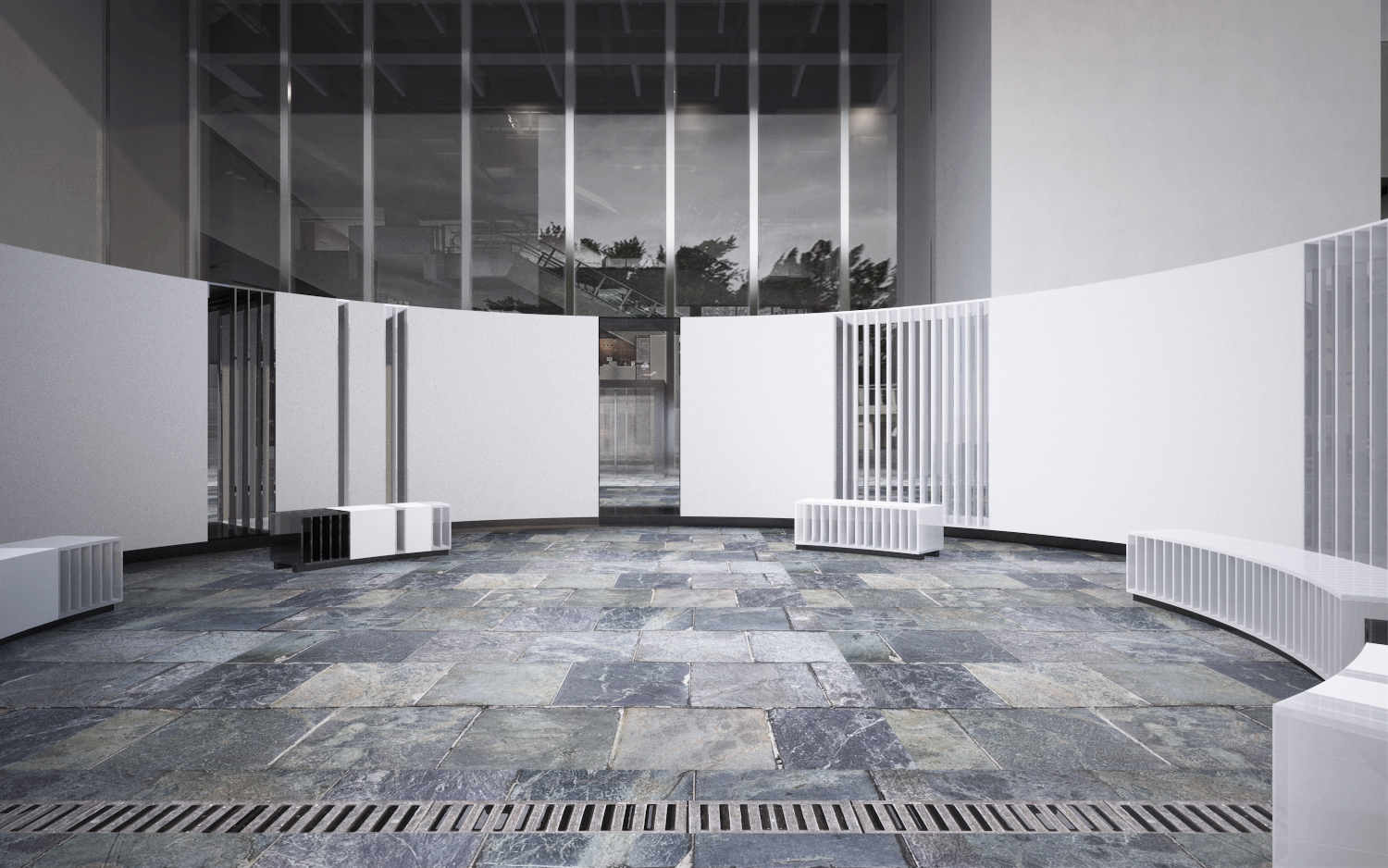 in Betweenn
/Installation
What about the viewers?


Viewers are a contemporary embodiment, through the art museum; the time carrier itself, contact with each time period in the past represented by the art exhibits, and conflict with each other can create the future.

Since then, the building has been able to complete its destiny.


Said that consciousness creates reality, "in between" is located in the square in front of the entrance (X-site), which represents the starting point of bringing everything together and creating a transition in X-site. A field that spans time and space, an imagination that connects the past and the future. The team constructed the space created by consciousness, by materializing this process of connection and transformation, the entity presents this transition, so that the relationship between the viewer, the museum and Xsite will be redefined.